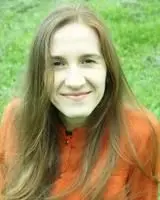 My name is Ewa Lichnowska (pron. Eva). I am a Licensed Mental Health Counselor and offer individual, couples and family therapy in Seattle WA.

My mission as a therapist is to help each client fulfill their emotional and social needs by building a unique therapeutic relationship based on empathy, understanding and trust. We all face challenges in our lives, whether due to loss of loved ones, family and work related stress or in our relationships with others. To meet these challenges, I provide an environment of emotional safety and respect, where you will be actively involved in clarifying your needs and goals as well as developing insight and skills to take into your daily life.


Areas of Interest:
Among my areas of expertise are sex therapy, relationship issues and couples' counseling, attachment, depression, anxiety, trauma, parenting support, self-improvement, wellness, stress management, conflict resolution, communication, grief counseling (including child and pregnancy loss) and working with adult children of addicted parents.
At this time I work mostly with individual adults and couples, who struggle in their relationships with a special focus on sexuality and sexual intimacy issues and dysfunction. I believe that our emotional and sexual needs when met are closely connected to our sense of fulfillment and happiness and that investing in improving how we relate with our own selves, family, romantic and sexual partners as well as other important people in our life contribute greatly to our wellbeing.
Other areas of my clinical interest include maternity and paternity issues including family planning, labor preparation, infertility, prenatal/postpartum issues, infant attachment, adjustment to parenthood and its impact on couples relationships.
I am an internationally accredited as a provider of Triple P , a parenting program for parents of children with severe behavioral issues. It is an evidence based 10 week program that helps parents gain skills to manage and improve their children's disruptive behaviors. I am certified to provide Triple P to parents of children between 2-17 years of age as well as for parents who struggle with high stress and/or anger issues. For more information about Triple P, please visit the following link or contact me directly to have your questions answered. http://www.triplep-parenting.n...
Additionally, as a Polish immigrant I offer a deep understanding of different family, social and economic systems and have unique cultural competency to work with immigrants from former Soviet bloc countries.
Therapeutic Approach:
My approach to therapy is eclectic but I especially value Mindfulness-based Cognitive Therapy as well as understanding how and what we learn from our relationships and how to learn new ways of connecting and interacting if our relationships have not been optimal (Attachment Focused Therapy). In other words, we will work together to enhance your awareness of any unhelpful patterns that might hold you back from fulfilling your true potential and taking the steps to make desired changes in your life. Other models of therapy that I draw from include: Motivational Interviewing, Dialectic Behavioral Therapy, Systematic Desensitization, Structural and Functional Family, Transactional Analysis, Reality, Solution Focused therapies, John Gottman's theory, Marshal Rosenberg's Nonviolent Communication and many others.

Professional Experience:
During my 13 years as a psychotherapist I have provided psychotherapy and crisis intervention for individuals and families including those with at risk youth and children. I have worked extensively with parents assisting them in improving their parenting skills and parent-child bond, both in individual and group settings, and have also coordinated multidisciplinary teams for children and families affected by mental illness and disability. My training in health as well as clinical psychology has given me a unique understanding of the relationship between body and mind. In addition to working as a psychotherapist, I am a certified Iyengar yoga instructor and work with pregnant women and new mothers both as a yoga instructor and a birth doula.

I look forwards to working with you and providing support and practical feedback to help you effectively address personal life challenges. I will integrate complementary methodologies and techniques to offer a highly personalized approach tailored to your needs. With compassion and understanding, I will work with you to build on your strengths, face your limitations and attain the personal growth you are committed to accomplishing.
Education
Master Of Science in Psychology, specialties: Clinical Psychology and Health Psychology
University of Lodz (Poland) 2003 - regionally accredited in the US

License
Washington State Licensed Mental Health Counselor (license number LH 60334006)
Additional Training
Sex Therapy Certificate program - in progress, Sexual Health Alliance
Triple P - Evidence based individualized parenting education for parents of children with disruptive behavior challenges
Level 4 - Standard (Children age 2-11), Teen (age 12-17)
Level 5 - Pathways (Includes anger management training and coping with stress training)
For more information http://www.triplep-parenting.n...
Gottman's Method Couples Therapy, Level 1 and 2
Motivational Interviewing
Group Leader Course with Polish Psychology Association
Other trainings memberships and interests:
Iyengar Yoga Association of the US, Certified teacher
Vipassana Meditation Practitioner
Birth and Postpartum Doula
Passionate knitter and orchid lover